Welcome
In 1890, a new kind of neighborhood began to take shape on former farmland at the edge of Washington, D.C. The modern planned community of Chevy Chase, Maryland was designed to take advantage of a revolutionary mode of rapid transit: the streetcar. This electric-powered conveyance made commuting from a home in the country to work in the nation's capital fast, easy and convenient. Residents of Chevy Chase enjoyed the best of both worlds – and they made the most of each!
Today's residents and members of the Chevy Chase Historical Society protect and treasure the character of their community while they welcome the best aspects of the future. We welcome you to join us – and to explore our history.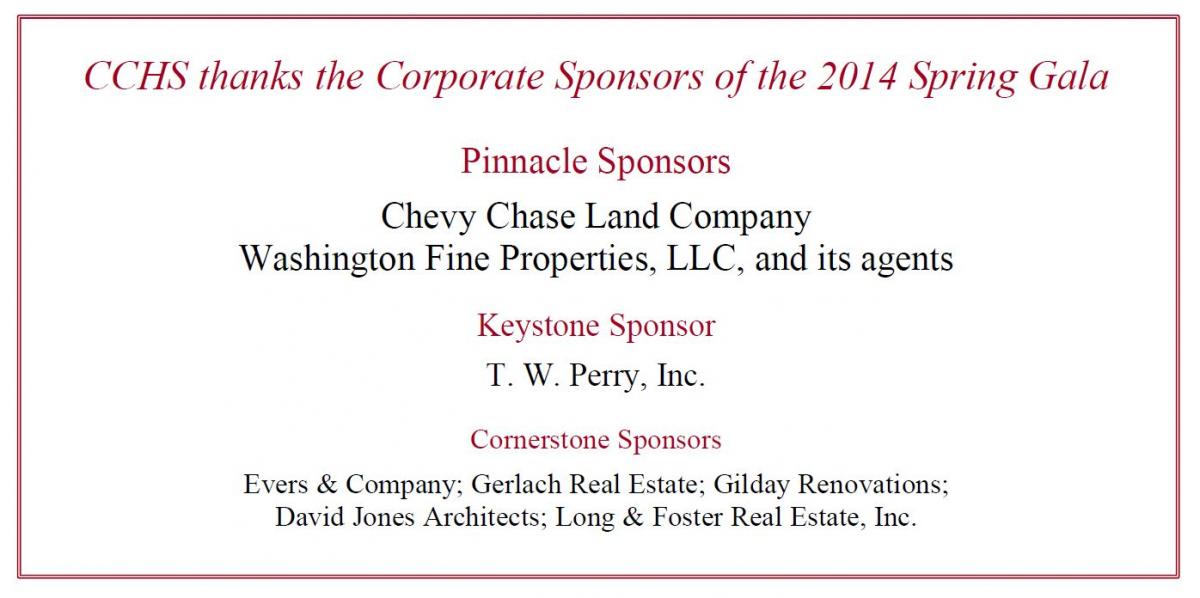 For a full list of our sponsors, CLICK HERE.
Visit the CCHS Archive and Research Center

Lower Level of the Chevy Chase Library
8005 Connecticut Avenue. Chevy Chase, MD

Open every Tuesday, between 10am to 2pm, without an appointment.

For other days and times, please call or email us to make an appointment --
we don't want to miss you!