The Chevy Chase Historical Society sponsors two public lectures each year on topics related to local history. CCHS lectures are free and open to all.
When possible, CCHS also organizes History-Go-Round tours, often related to recent lectures. History-Go-Rounds are group tours to local historical sites arranged by CCHS for anyone with an interest in local history. The idea for these group tours was developed by former CCHS Board Member Susan Elwell as an opportunity for both CCHS members and non-members to learn more about our shared history.  There is a nominal fee for our History-Go-Round tours to cover refreshments, and reservations are required.  Our YouTube Channel features many past lectures and presentations.
Upcoming Events
NEW DATE: Preserving Your Precious Items at Home:
A presentation and demonstration on how to care for your family archive
***Unfortunately, the Chevy Chase Historical Society must change the date of the upcoming program Preserving Your Precious Items at Home." The new date for the program is Sunday, June 11, 2023 at 4:00 p.m. As planned, the program will take place at the Chevy Chase Village Hall.***
Sunday June 11, 2023, 4:00 p.m.
Chevy Chase Village Hall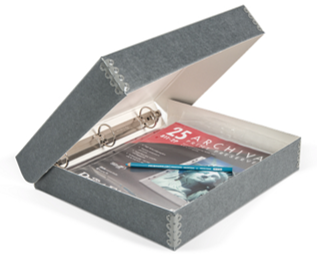 Join us for an in person presentation by Renata Lisowski, Director of the CCHS Archive and Research Center, to learn about archival best practices, damage prevention and mitigation, and archive safe products and where to buy them. She will also demonstrate preservation techniques for photo albums, scrap books, documents, and more! One lucky attendee will go home with an Archival Photo Preservation Kit courtesy of Gaylord Archival!
Attendance is free for CCHS members
Tickets for non-members are $15 each
---