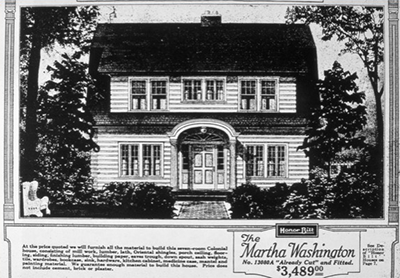 Kit house scholar Kathryn Holt Springston will reveal the results of four months of measuring and research she has conducted for the Chevy Chase Historical Society when she delivers CCHS' 2017 Fall Lecture on Sunday, November 5, at 4 p.m. at the Lawton Community Center, 4301 Willow Lane in the Town of Chevy Chase.
CCHS launched a search May for kit houses, the well-built and enduring pre-cut homes offered by companies such as Sears & Roebuck, Montgomery Ward, Sterling, Aladdin and Lewis in the first half of the 20th century.  Forty local homeowners responded, and Springston eventually measured 31 houses. She will report her findings on Nov. 5. and  present Certificates of Authentication to homeowners whose kit house origins she has been able to confirm.
The community is welcome to the free lecture, and no reservations are required.