CCHS has a number of photographs which were not clearly labeled by donors. Please help us identify the people, places, and/or events in the pictures below. If you have any clues or information that you could provide to us, please call the office at 301-656-6141 or email info@chevychasehistory.org.
To see more photos we need more information about, search our digital archives using the keyword "unidentified."
Do These Bungalows Look Familiar?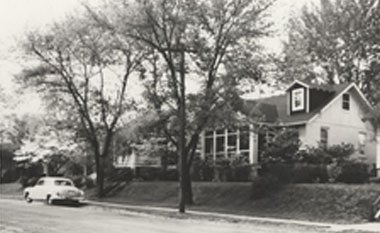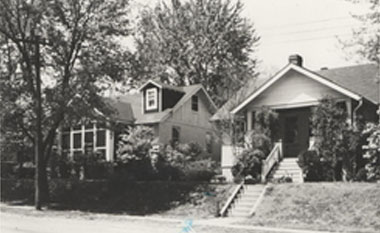 These photographs were taken around 1950. From the notes scribbled on the back of the photographs, we believe that both were built by M. & R.B. Warren in 1922. Can you give the present street address? Our fear is that they were located on Leland Street and razed making it almost impossible to find their addresses.
________________________________________________________________________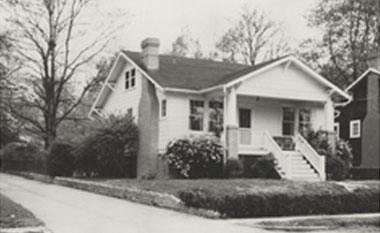 This bungalow is by the same builder, but the way it sits on the property it almost looks like the driveway leads to an alley. Alleys are far more common in Chevy Chase, DC than on the Maryland side of the border. Look familiar?