Frederic Ernest Farrington, Headmaster, 1917-1927; President, 1927-1930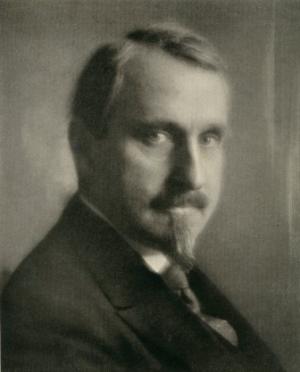 One of the school's most beloved and longest acting leaders was Frederic Ernest Farrington. While Farrington was also the president of the Chevy Chase Savings Bank, his reputation in education was most noteworthy. Graduating from Harvard in 1894, Farrington received an MA in 1902 and a PhD in 1904 from Columbia University. He worked as a professor and researcher in the field of education for more than a decade, at Columbia University, Speyer School, University of Texas, and Yale University. According to The Washington Post, he was also "the author of numerous works, including books and treatises on French and German educational systems, education of aliens, a Bureau of Education pamphlet, and papers on secondary education."
As Headmaster, and later President, Farrington expected the very best and more from his students. Though he appeared stern, especially to new girls, Farrington always instilled in his students a sense of courage, enthusiasm and determination. Writing at the time of his death, one young woman remembered him fondly:
"No one, I am sure, ever had a greater place in more hearts, than our Daddy Doc. I find myself, many times a day, consciously living for, and by, some little bit of philosophy I learned at Chevy from her Headmaster. I am sure the same is true for hundreds of others…."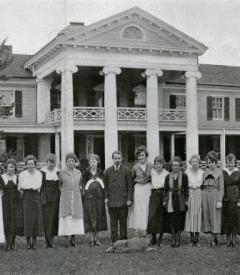 Farrington's sudden death at the age of 56 in 1930 was a shock to everyone, and this great loss came just as the Great Depression was beginning to impact the school.  His widow, Isabelle Scudder Farrington, continued to live in the President's house, also called Scudder House, and with the assistance of her family, and the faculty and staff of the school, helped the school through the next difficult decade.
Isabelle Scudder Farrington, Regent, 1930-1941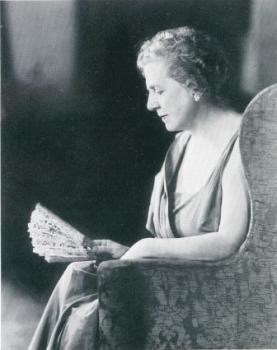 The daughter of missionaries, Mrs. Farrington was born in India, and attended Mount Holyoke College, as well as the University of California and the Sorbonne, before marrying Dr. Farrington in 1893.  After her husband's sudden death in 1930, Isabelle Scudder Farrington assumed the title of "Regent" of Chevy Chase Junior College.  During her husband's leadership, as well as her own tenure as Regent, Mrs. Farrington was intimately involved in the administration of the school as well as the education of students.  Members of her family assisted in a variety of ways.  Her brother was an educator in New York; another was a minister, and their presence on the Board as well as at key events such as graduations is reflected in the school publications.  In addition to entertaining the students in her home on the campus, she frequently wrote plays for the student drama club, including political satires that were performed each spring.  Isabelle Scudder Farrington died in 1941.  After her death, the Scudder family operated the school until it was sold in 1950.
Theodore Halbert Wilson, President, 1930-1932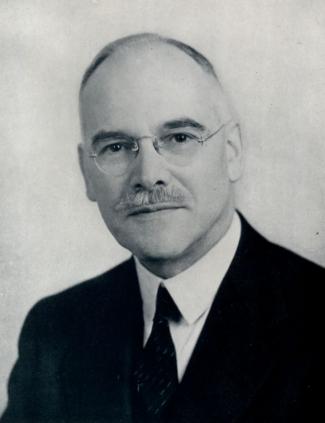 After the death of Frederic Farrington in 1930, Theodore Halbert Wilson was appointed president of Chevy Chase School and Junior College. Wilson had previously been the Principal of St. Johnsbury Academy in Vermont for 10 years. Having received his master of arts from Harvard in 1908, as well as master of education in 1928, Wilson was in the process of completing his PhD at the time of his appointment. He had also received a divinity degree from the Union Theological Seminary.  In addition to his duties as President, Wilson taught a philosophy course at the school, and sometimes served as Pastor of the Chevy Chase Presbyterian Church. In 1932 he left Chevy Chase School to become Director of the National Park Seminary.  He received his doctorate degree from Harvard in 1935. Wilson's doctoral thesis was entitled "The Four-Year Junior College." In 1940 Theodore Halbert Wilson became President of the University of Baltimore, where he transformed the school's Junior College into a four-year College of Liberal Arts.
Flaud Conaroe Wooton, President, 1934-1935
Serving as President of Chevy Chase Junior College for just one year, Dr. Flaud Conaroe Wooton went on to become a leading scholar of the history and philosophy of education. Born in Fairmount, Indiana in 1893, he received his BA and MA from the University of Oregon, and his PhD from Stanford University in 1932. Before coming to Chevy Chase, Wooton was a Research Specialist for the Information Section of the League of Nations Secretariat in Geneva, Switzerland, and also taught for two years at Rhode Island College.  After leaving Chevy Chase, he served as a member of the faculty of the Claremont Colleges in California from 1935 until 1941, when he began teaching at the University of California, Los Angeles.  He became a full Professor of Education at UCLA in 1947, and taught there until his death in 1959.  He was the author and co-author of several books, as well as more than sixty academic articles and a number of chapters in books, and actively participated in many professional organizations.